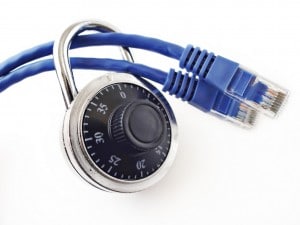 It is a sad fact of the business world today that a large majority of corporations do not understand or appreciate the serious information security risks associated with threats present within their own organization. From careless data protection to a truly malicious employee, inside threats to a corporation's valuable data can come in many forms – and the scope of the potential damage is only limited by how much data is at risk. An Information Security Assessment can assist many corporations with better understanding and mitigating these often-ignored hazards, but without efficient follow-through within the company itself, no true solution can ever be realized.
A recent study among information security professionals reached the conclusion that while almost three-quarters of all companies surveyed denoted some concern over the amount of damage their own employees could cause the organization, less than half had any idea what their company was doing to address those fears. When a risk is realized, and not acted upon, it is truly nothing short of asking for trouble. Probably the scariest statistic to emerge from the study, however, was that a whopping 28% of all respondents reported that InfoSec measures aimed at deterring the risk of inside threats were not even a priority at their business.
In today's day and age, such an attitude should amount to nothing short of corporate negligence. It doesn't take long to dig through the news stories of the recent past to uncover multiple stories of data breaches and loss of sensitive data from several big companies all over the world. Now, not all of these incidents involved malicious or careless actions of internal employees – but some did, and when one looks at the fallout of those affected, one can't help but wonder why modern companies are not doing more to analyze, assess, and manage these types of threats they way they do external ones. This is a sentiment that only grows stronger when one realizes that the same survey mentioned above reported that over one-third of respondents admitted to having an insider security breach in their organization that resulted in some form of damage or loss.
So what can be done about these types of threats? Here at Ezentria, we have the answer – and the answer is "Plenty". We are a company of fully Trained and Certified Information Privacy Professionals who offer a wide array of managed security services for our corporate clients. Ezentria can help protect your business and it's sensitive data from both internal and external risk factors through provisions such as Information Security Awareness Training, Instructor-lead Information Security Courses, and Information Security Incident Management. Whatever your needs are, we can assist you with everything from an initial Information Security Assessment all the way to fully-managed security services to help put your mind at ease about the security of your sensitive information.
Call us today at 1-800-230-0780 to learn more!