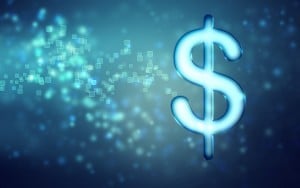 For decades, the burden of credit card fraud has fallen on the banks issuing the credit. If a fraudulently obtained or manufactured card was used at the point-of-sale, the banks would make the vendor or the purchaser whole. However, with the advent of chip cards (also known as smart cards or integrated circuit cards (ICCs)), that burden shifted to the vendor this month. While vendors can have extra confidence that the chip cards they accept are valid, the penalties for not complying with new chip card rules can be extremely expensive for businesses. Here are a few things you can do to make sure you are protecting your business:
If you have not done so already, order a chip card reader. Your existing credit card readers will only read the magnetic stripe on the back of the card—they will not read the chip, and are non-compliant with the new rules. While many manufacturers are backlogged due to demand, ordering now will ensure you will be protecting your business as soon as possible. Also, many credit card processing companies are offering free or inexpensive chip card readers—contact your processor to see what deals they have available.
Continue to sell online, but be very cognizant of fraud. Obviously, purchases made online have no way for the retailer to process the chip card through a compliant reader. Therefore, it is expected that online fraud will go up as it becomes less and less feasible to use fraudulent cards in person. It is very important that retailers are aware of potential fraudulent purchases. Electronics, jewelry, and other items quickly converted to cash are prime targets, but nearly any vendor is vulnerable. One way to protect yourself is to require functional phone numbers and addresses with every purchase. If something seems suspicious, call the number—chances are, a fraudster will give you a fake number.
Talk to a PCI Compliance expert. We can make sure that you are not only chip card compliant, but our penetration tests and consulting services can ensure that you are entirely compliant with PCI security standards. Hackers are always evolving, and now more than ever want credit and debit card data. A breach and release of this data could be devastating not just for those whose data is stolen, but for the businesses who lost it. Our experts can ensure you have the best security for your PCI data and any other customer data you may have.