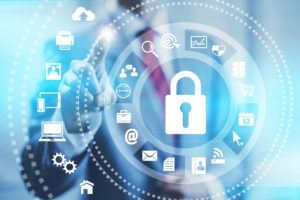 There are lots of different companies out there who advertise themselves as Information Security Specialists and/or Certified Information Privacy Professionals – so how do you make the often-difficult decision as to which one to work with for your managed security services and network security needs? Aside from the price point, which is certainly a factor, there are two questions you should ask each IT security vendor in order to help determine which one is most worthy of your business.
Here at Ezentria, we believe in being as open with our clients as possible, so we wanted to take this time to answer these very important questions for you right out of the gate.
Question One – What business problems do your services aim to solve?
Services like ours are designed to solve your IT and network security problems, but we do this in a variety of ways so as to integrate as perfectly as possible into your business routine. From coming in and doing a routine Information Security Assessment to providing you with a suite of our fully managed security services, such as Virtual CISO, we can show how we can not just solve your security problems, but also do so in such a way as to maximize the value added to your business.
Question Two – What makes your services different from what I already have?
Any new addition to your business, whether it's a product or a service, has to add value to the organization in order to justify it's purchase. Be wary of fancy offerings that look great on the surface, but when closely examined can be found to add little additional value over the products or procedures your company already employs. This is where we here at Ezentria believe that we distinguish ourselves from our competitors. With widespread service offerings from Information Security Awareness Training to fully Managed Security Services, we pride ourselves on having everything your business needs to feel confident in their security measures. Add in our unique services such as Virtual CISO, which brings you all the benefits of a CISO at a fraction of the cost, and we believe the difference is plain to see.
If you would like more information about Ezentria and what we can do for you, please call us at 1-800-230-0780 today!