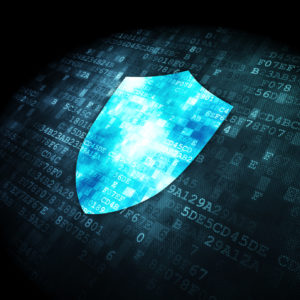 Whether your company is small or large, it is essential that you have a plan to secure your information property. Security professionals were specializing in Information Security management often refer to this as a security program. This program will provide the framework for maintaining a particular security level for your organization by assessing any risks that you may face, how you will alleviate them, and how you can keep the security practices in place up to date.
Even if you don't feel your company has anything valuable to protect, consider the value of your business in it's data. If you accept credit cards from customers, collect personal data from clients, have an accounting program that houses your financial information, manufacture products with designs, plans, and patents, you will want to put a security plan in place.
Protecting your company data means protecting its availability, confidentiality and integrity. When a data breach occurs, potential outcomes could include legal liability, loss of company reputation and financial loss. Having a plan in place is evidence that your company is diligent in the protection of data and following industry best practices.
When putting a security program in place, there are some components to include. Assessing risk helps to identify what risks your company has, and what appropriate and budget effective ways you can manage them. The goal is to decrease the risk of physical loss of data, such as a power failure or a disk failure, protect confidential information pertaining to clients and customers, risk of interception of data in transit perhaps an employee working virtually, third party contractors who have access to data and the dreaded data corruption.
Putting a policies and procedures component into your program provides a physical plan of how you plan to protect your company data from unauthorized physical access. It will specify how users can authenticate, create passwords, and provide audit trail maintenance. This piece of your program ensures all parties are aware of individual responsibility about your organizations data. Employees should be aware of their roles and responsibilities when discussing security. This part of your plan will also serve as a commitment to how often you will reassess your security program to ensure you are up to date with changing technology. An important part of the policies and procedures plan to address crisis responses, how you will protect against viruses and business continuity in the event of a man-made and natural disaster scenarios. Your company was maybe required to uphold standards put in place by an external organization such as HIPPA, PCI, and FISMA. Your security program will define specific standards and how you will comply with them.
If you need assistance with information security management and creating a security program to secure your company to protect your IT security helping you recognize and stay in compliance with the regulations that affect how you manage your data please if you have any questions, contact us today at 1-800-230-0780.